October 22, 2014 – The Quad City International Airport completed major expansion projects in 2014, reported Cathy Rochau, Marketing Director for the Quad City International Airport. One of the airport's most recent projects is completion of Phase II Runway rehabilitation project and the addition of guard lights, ALCMS, and markings.
The airport has created a general aviation customs facility that houses federal inspection services. In the future, the airport plans to handle international charter flights and accommodate larger planes with more passengers. Currently, airplanes coming from other countries have to make stops at other airports to go through customs before coming to the Quad Cities. Customs agents would need to be brought in with the expansion of services.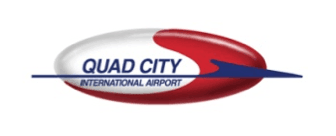 Another completed project includes a new rental car service facility that cleans and refuels all rental cars. Multiple rental car companies will be serviced through the new state-of-the-art facility.
Frontier Hospitality completed construction of a Holiday Inn Express next to the airport that, in addition to rooms, has capability to accommodate meetings and social functions.
Enplanements are similar to the prior year with 383,027. Besides the loss of Air Tran, another reason for the drop in enplanements is due to the fact that airlines are capping passenger numbers. The Quad City International Airport is expanding service to Washington, D.C. as it continues to serve 11 non-stop, direct destinations. The airport is ranked 118th out of 403 airports in the U.S.
Additionally, the Quad City International Airport's website is mobile friendly, and there is free cell lot parking. Customer Care services are very well received and helpful to passengers.