August 24, 2016 – The 2015 edition of the popular Quad Cities Area Street Map is still available through Bi-State Regio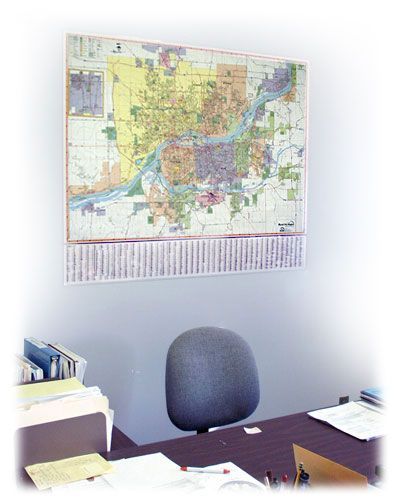 nal Commission. The map covers the metropolitan area and reflects changes to streets, corporate boundaries, landmarks, and other features that have occurred in the last four to five years. Two maps are available: a wall-sized (51" x 42") full-color map on heavy paper; and a smaller (40" x 28") color, folded version, which includes insets for the outlying communities of Aledo, Blue Grass, Clinton, Cordova, DeWitt, Eldridge, Geneseo, Kewanee, Muscatine, Port Byron, Princeton, and Walcott. Both maps are fully indexed for streets and places of interest.
Cost to the public for the wall maps is $25.00 each and the folded maps are $5.00 each. Member Governments may receive a free copy of each map. Both maps are available at the Bi-State Regional Commission office, and folded maps are available at the Quad Cities Convention and Visitors Bureau Visitors Centers, www.visitquadcities.com or the Quad Cities Chamber of Commerce, www.quadcitieschamber.com.