July 27, 2016 – Liz Hogan from the Davenport FoodHub stated that there are over 30 FoodHubs in Iowa, including the Davenport branch located in the Freight House. The FoodHub exists to connect local farmers and producers to commercial distribution centers and to consumers. The FoodHub identifies local food sources and helps to get them sold locally to reduce the amount of imported goods, thereby creating sustainability in the local economy. The movement of keeping locally-grown food local started with the Detroit Eastern Market. The City of Davenport and the Regional Development Authority were instrumental in securing federal funding to start the FoodHub, as well as providing the facility at the Freight House. Starting with four growers, the FoodHub has now grown to involve 100 farmers in the region.
August 24, 2016 – Tim Frye with the Rock Island Arsenal Development Group (RIADG) reported to the Commission on the Arsenal Support Program Initiative (ASPI). Rock Island Arsenal Development Group is a not-for-profit 501(C)6 incorporated in July 2003. They received a facility use contract in September 2003 and hired one full-time and two part-time employees in 2004. The RIADG Board of Directors is made up of elected officials and community leaders from both Iowa and Illinois.
August 24, 2016 – The 2015 edition of the popular Quad Cities Area Street Map is still available through Bi-State Regio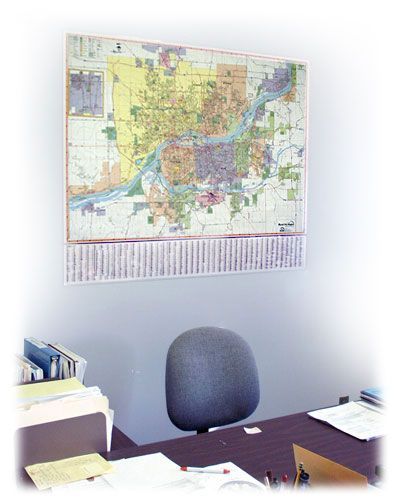 nal Commission. The map covers the metropolitan area and reflects changes to streets, corporate boundaries, landmarks, and other features that have occurred in the last four to five years. Two maps are available: a wall-sized (51" x 42") full-color map on heavy paper; and a smaller (40" x 28") color, folded version, which includes insets for the outlying communities of Aledo, Blue Grass, Clinton, Cordova, DeWitt, Eldridge, Geneseo, Kewanee, Muscatine, Port Byron, Princeton, and Walcott. Both maps are fully indexed for streets and places of interest.
Cost to the public for the wall maps is $25.00 each and the folded maps are $5.00 each. Member Governments may receive a free copy of each map. Both maps are available at the Bi-State Regional Commission office, and folded maps are available at the Quad Cities Convention and Visitors Bureau Visitors Centers, www.visitquadcities.com or the Quad Cities Chamber of Commerce, www.quadcitieschamber.com.
Wednesday, October 19, 2016 — 2:00-3:00 p.m.
Intersections that Work for Walkers and Bicyclists
All conferences will be held on the Third Floor of Rock Island County Office Building, 1504 Third Avenue, Rock Island. The public entrance to the building is from Third Avenue.
Contact Bryan Schmid at (309) 793-6302, Ext. 123 or via e-mail at This email address is being protected from spambots. You need JavaScript enabled to view it. to register or for questions. For those calling long distance, use the toll-free number at 1-888-BISTATE.
August 24, 2016 – The National Association of Development Organizations (NADO) named Bi-State Regional Commission the winner of a 2016 Innovation Award for fostering intergovernmental relationships. This effort will be honored at the NADO Annual Training Conference in San Antonio in October.
August 24, 2016 – In 1962, the new Federal-Aid Highway Act required transportation planning in metropolitan areas, and Bi-State Metropolitan Planning Commission was created in 1966 to meet those transportation planning needs in the Quad Cities Metropolitan Area. Since then, the now Bi-State Regional Commission has expanded its services to member governments in the five-county Bi-State Region.
Services in addition to transportation planning include economic development planning, community planning, intergovernmental programs, data and information services, GIS/mapping services, graphic design services, and administrative assistance. A detailed list of services is available by clicking here.