Lisa Miller, Data/Graphics/GIS Director, provided an update on several U.S. Census Bureau programs and announcements.
On February 28, 2013, the Office of Management and Budget (OMB) announced revised delineations of Core Based Statistical Areas (CBSA). These are geographic entities used by federal statistical agencies in collecting, tabulating, and publishing federal statistics. Core Based Statistical Areas is a collective term for Metropolitan (Metro) and Micropolitan (Micro) Statistical Areas. The Davenport-Moline-Rock Island, IA-IL MSA remains unchanged and includes the same four counties that were delineated in 2003, following the 2000 Census: Henry, Mercer, and Rock Island Counties in Illinois and Scott County, Iowa. The Muscatine Micropolitan Statistical Area now consists of only Muscatine County. Louisa County was formerly included in the Muscatine Micro. For more information, please visit http://www.census.gov/population/metro/ or http://www.whitehouse.gov/omb/inforeg_statpolicy.
The U.S. Census Bureau released updated County-to-County Commuting Flow data in early March. Also referred to as "Journey to Work" data, this is information related to a worker's travel from home to work. Place of work refers to the geographic location of the worker's job. A worker is defined as a person16 years old and over who was employed and at work during a reference period. The data is based on information collected in the 2006–2010 American Community Survey, five year estimates. The table and map at the end of the article summarize the commuting flow data for the Bi-State Region. For more information go to http://www.census.gov/hhes/commuting/.
The Census Bureau established the 2010 Census Count Question Resolution (CQR) Program by which state, local, and tribal area elected officials may challenge their jurisdiction's 2010 Census counts. There are three types of challenges that may be submitted:
• Boundary – Inaccurate reporting or recording of boundaries in effect January 1, 2010
• Geocoding – Placement of Living Quarters and associated population within boundaries and census blocks
• Coverage – Corrections to number of Living Quarters identified during the enumeration process due to Census processing errors
New total populations are published in an errata: www.census.gov/prod/cen2010/notes/errata.pdf. Tables for 2010 will NOT change. Apportionment and redistricting will not change either. However, these totals are used in Census programs such as future American Community Survey estimates and Population Estimates programs, and can also be used by governmental units as an "official" Census population to determine distribution of funds in such programs as the Motor Fuel Tax in Illinois and the Road Use Tax in Iowa.
The deadline to submit a challenge is June 1, 2013, and Bi-State staff is available to assist. There is no cost to submit a challenge. Several jurisdictions in the region have submitted are in the process of submitting a CQR challenge.

The Special Census is a program for local and tribal governments to conduct censuses for their communities in the years between decennial censuses. When local officials believe there has been a significant population change in their community due to growth or annexation, they may choose to conduct a Special Census. The Census Bureau conducts Special Censuses on a cost-reimbursable basis. This means that the governmental unit requesting a Special Census assumes full responsibility for the cost of the Special Census. The updated information provided by a Special Census is designated as Official Census Statistics and may be used in any manner provided for by applicable law. The Official Census statistics produced by conducting a Special Census may produce an increase in state revenue sharing or other benefits. This could also offset the cost of actually conducting the Special Census, but much depends on the individual state's laws or regulations.
For more information on Census programs, please contact Lisa Miller at (309) 793-6302, ext. 133 or Meghan Overton, Data Services Planner at (309) 793-6302, ext. 126.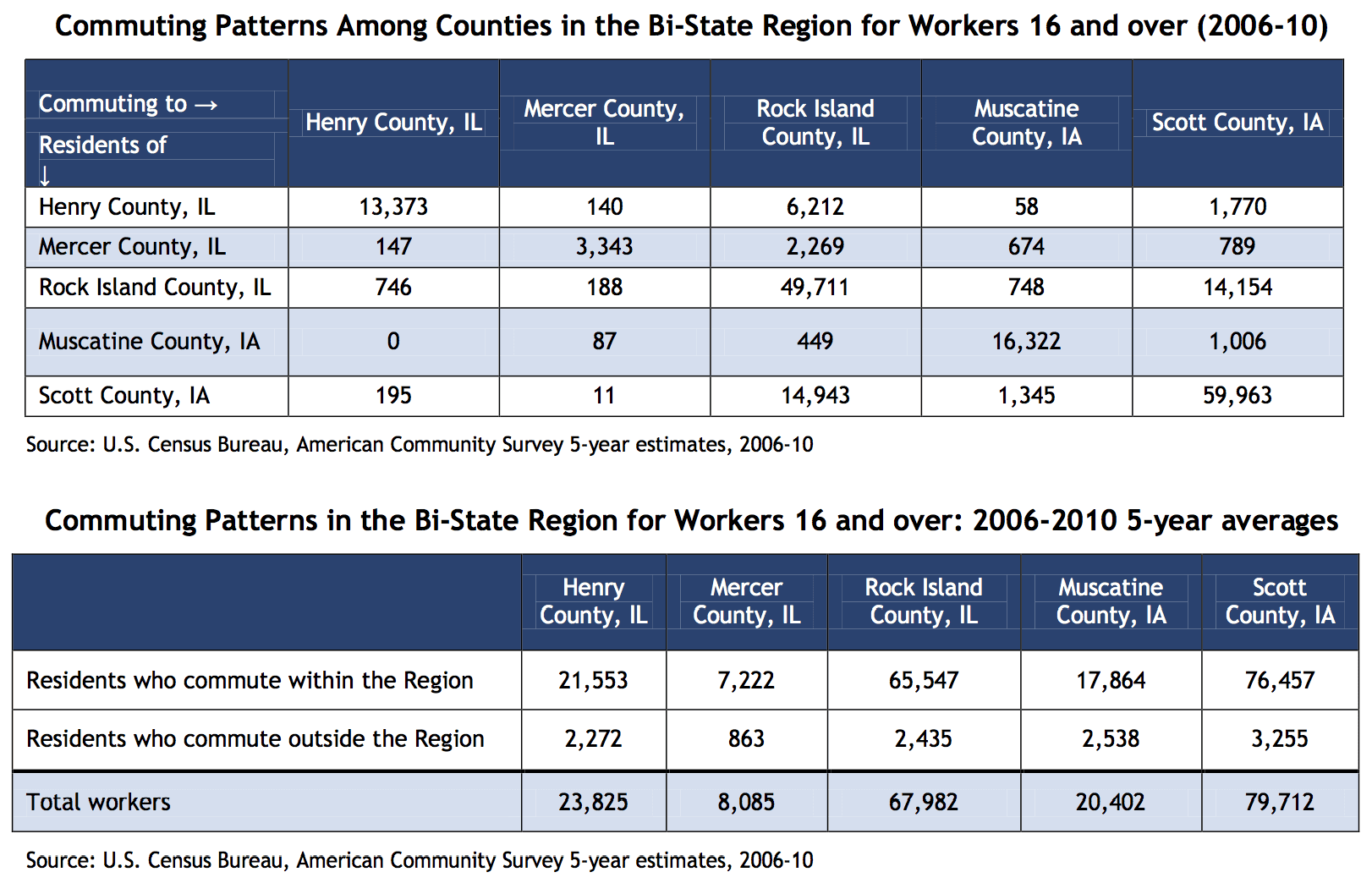 pdf County-to-CountyWorkflows Bi-StateRegion 2006-2010.pdf (271.59 kB)